Kelty Redwing 44 Review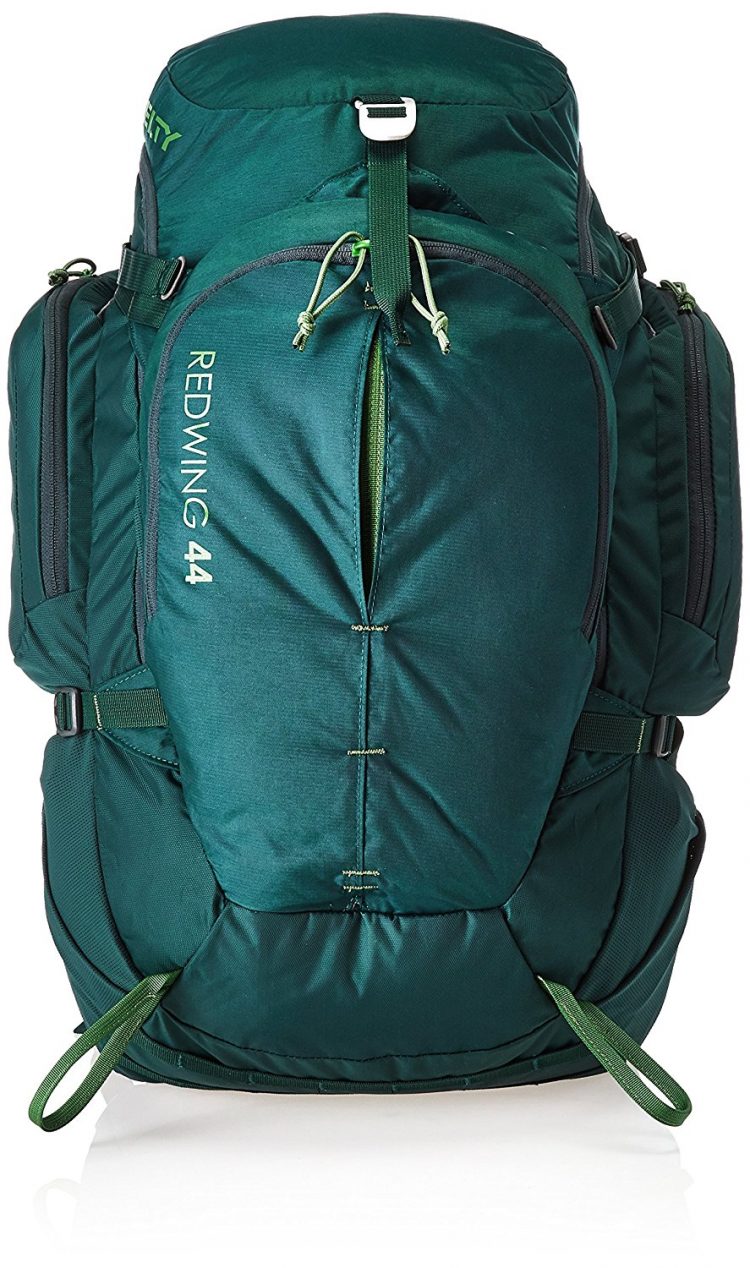 Kelty Redwing 44 Review – An Entry-Level Backpack That Gets the Job Done Without Breaking the Bank
A backpack is only as good as its design, and from this point of view, they Kelty Redwing 44 is one of the best entry-level products on the market. However, the fact that it is affordable does not mean that it doesn't offer features that would normally be seen in a mid-range product. The backpack is made from polyester and will protect its contents from rain and dust. The model comes with numerous exterior pockets that can be used to organize items that you would use often, such as keys, food, water, and electronics.
The model is equally useful for traveling abroad and for road trips and is comfortable enough for the user to wear without chafing his shoulders. The interior offers enough space for a longer trip, as well as a laptop sleeve that can fit a 15-inch MacBook. The main compartment features a large number of pockets designed for various items, from electronics to pens, maps, and other items that one may need while traveling. These not only help better organize the backpack but also keep sensitive items from moving around while on the road.
Great back support
This having been said, most Kelty redwing 44 reviews mention its impressive back padding. The backpack comes with soft padding in areas that are usually in contact with the shoulders and back. These not only make the backpack comfortable to wear but also minimize sweating.
High quality at an affordable price
The reason behind the model's popularity is the fact that it offers features normally seen in more expensive products at a low price, making it perfect for students and hiking trips. It is worth mentioning that the front stash pocket that attaches with a closure hook also offers room to store a small piece of clothing such as a jacket.
Features
Polyester – The backpack is made from polyester, and will protect the items placed inside from rain and dust even during storms;
Hybrid-loading U-zipper – A specially designed zipper system enables the owner to always have easy access to the objects stored in the backpack;
Well-organized – The backpack is designed to make it easy for the owner to organize the items stored inside and preventing them from moving during traveling;
Compression straps – The backpack comes with compression straps that not only help keep the items inside from moving but also reduce the volume so that it will fit in smaller spaces, such as luggage areas during flights;
Padded hip belt – The Kelty Redwing 44 comes with a padded hip belt designed to take the weight off the shoulders and to transfer it to the hips, reducing the pressure that would have otherwise be placed on the spine;
LightBeam system – The backpack comes with a lightweight aluminum bar that keeps it straight so that it will not apply pressure to the spine;
Pros
Great quality and affordable – The sheer number of features that it comes with makes the backpack a great choice. If we are to also consider the low price, it becomes perfect for a wide variety of people, from those who travel on occasion to hikers to those who simply need to carry their gear around town.
Cons
No laptop protection – While the backpack does have a sleeve that can fit a 15-inch laptop, it is actually a hydration pocket and does not have the padding required to protect an electronic device;
An entry-level backpack for amateur hikers and casual travelers
Price is usually an issue when it comes to casual travelers, however, the Redwing 44 delivers a lot of quality for what it's worth. While it may not be a great choice for those planning to climb mountains or to travel for more than two weeks at a time, it can be surprisingly useful to casual travelers who simply need an efficient way to carry their things.
Conclusion
The backpack does come with a lot of features, however, if we are to consider that it comes unpadded laptop sleeve, some may not be pleased. This having been said, this issue can be easily resolved by using a laptop sleeve, and the rest of the features of the backpack are extremely useful.