Cotopaxi Luzon 24L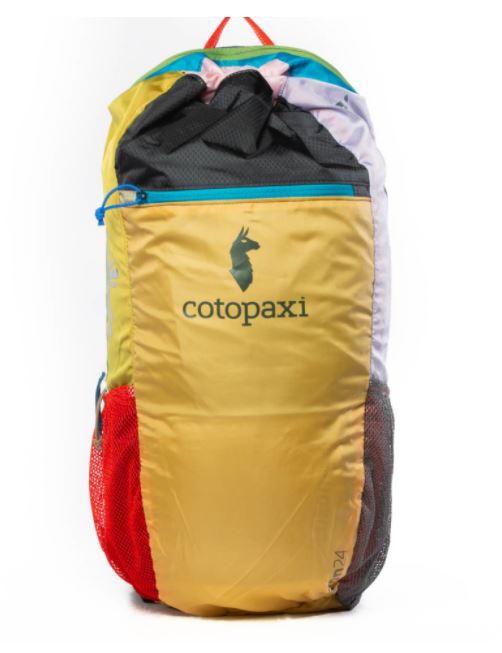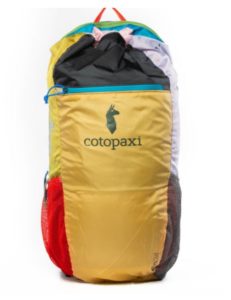 Cotopaxi Luzon 24L is widely known for its lightness and durability. Made using 100% repurposed Nylon, this backpack also has a great design. These backpacks are of the Del Dia collection. Every time someone orders this backpack, they get a unique design. That is due to the fact every backpack in the Del Dia collection is made from excess fabrics. These are expertly produced so that two Luzon backpacks end up being not similar at all. This review will look at what the features of the Luzon 24L  backpack are and where it lacks.
What does the Cotopaxi Luzon 24L offer?
The Cotopaxi Luzon is a backpack that has many useful features. This backpack also has many compartments within, so you can store many things in different places. You can also keep your dirty clothes separate from your other clothes or items in a zippered compartment.
Features:
Design: 
The Cotopaxi Luzon backpack is made up of remnant pieces of reclaimed lightweight Nylon. This gives users a unique and beautiful design. Luzon 24L also has a large main compartment. 
Padded Straps: 
This backpack also has padding on the backside to prevent you from feeling every object you have placed inside.
Light Weight: 
Luzon just weighs 17 ounces. This makes it a very lightweight backpack for its capacity and design, as it also has several compartments. 
Ultra Mesh Shoulder Straps:
Cotopaxi Luzon has unpadded mesh shoulder straps that provide good support around the sides. 
Hydration Compatible: 
This backpack is also hydration compatible with a capacity of 2L, making it a good fit for front-country and back-country camping.
Mesh Pockets:
This backpack also has dual mesh water bottle pockets where you can store things like water bottles.
Zippered Shoe Pocket:
Luzon 24L has a zippered shoe pocket with an internal divider. 
Pros:
Cotopaxi Luzon 24L is lightweight.
This backpack is also very durable and can withstand different conditions. 
Cotopaxi Luzon also has a large main compartment.
Cons:
The Top Cinch design makes it challenging to find items at the bottom of the backpack.
Bigger size and More features: 
The 24L Luzon model is bigger than the 18L Luzon model and can also be used at length for casual uses. Luzon 24L also does a decent job while going for short backcountry adventures. The 24L model also has a compartment for laptops/tablets, which 18L or 15L don't have.
Luzon 24L also has a zipped outer pocket and inner pocket with a key clip. This backpack also has a removable hip belt, which helps with stabilization. Compared to other backpacks, Luzon is a light backpack with some extra features. It is also designed, so there are many well-organized pockets. These can be used to store many things. 
Our Conclusion:
Luzon 24L has a unique and cool design that makes it stand out from other competitors. This is an ideal backpack for anyone who wants to go on trips or hikes with minimal gear. As no two Luzon backpacks are the same color, you'll also get a unique backpack.