Osprey Porter 30 Review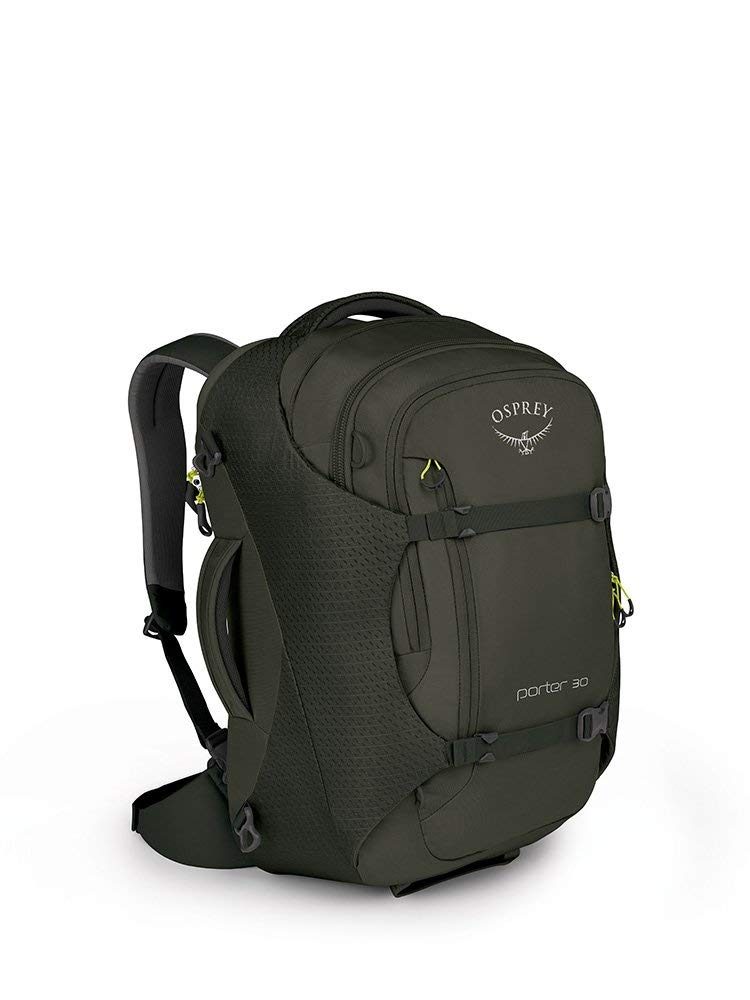 Osprey Porter 30 Review – A Small, Light Backpack That Is Perfect For Hikers and Urban Explorers
Most Osprey Porter 30 reviews tend to classify it only as an urban backpack, however, the model is extremely useful for anyone looking to leave home for a couple of days. It features a very clean design, with no loose straps or chords, so it can be easily carried everywhere you go, and it comes with all the features that one would need to travel for a couple of days.
When it comes to actually storing items in it, the backpack is extremely well compartmentalized and comes with compression straps designed to keep the contents from moving around while carrying it. The Porter 30 is extremely safe, not just as a result of its straightjacket design, but also due to the fact that the zipper of the rear panel can be locked in order to prevent unwanted access to more sensitive items such as laptops and tablets.
Features
Straightjacket compression system – The backpack features a design that not only compresses it in order to keep the contents from moving but also prevents individuals from opening its compartments without the wearer knowing;
Stowaway hip belt and harness – The straps and hip belt of the backpack can be easily stored in a specially designed pocket when not used;
Lockable rear panel zip – The zipper used to access the rear panel which contains space for laptops and tablets can be easily locked;
Organized – The front panel features separators that enable the owner to easily organize items that are commonly used during traveling, such as pens, maps, passports, etc.;
Perfect for flights – The backpack has been designed to take up as little room as possible, regardless of how full or empty it is, making it ideal to use when traveling by plane as it will easily fit under the seat;
Pros
Safe for electronics – The compartment designed to store electronic devices is isolated and will keep dry even during heavy rain;
Perfect for individuals who have a smaller build – The fact that the overall design of the backpack is compact makes it ideal for teenagers or people who have a smaller build;
Extremely comfortable – The shape of the backpack and the hip belt make this model extremely comfortable to wear even for 8 hours straight;
Cons
No shoe compartment – The design of the backpack could have easily accommodated a compartment specially designed to store shoes;
Small, sleek, and extremely useful for short trips
This model is highly appreciated by casual travelers who like to pack light. However, light does not necessarily mean that the owner will leave anything at home. The smaller design is more than enough for a weeklong trip, however, all the items will have to be carefully folded and stored in order to optimize the available space.
This having been said the Porter 30 becomes truly useful when it comes to traveling by plane, as it can be taken as a personal item and will fit under the seat without any problems;
Conclusion
While most Osprey Porter 30 reviews tend to only emphasize how useful the backpack can be for short trips such as flights or one-day road trips, this piece of travel gear can easily cater to the needs of those who want to travel abroad for up to a week. Furthermore, its size makes it extremely versatile as it can be worn by both adults as well as children.
It is important to keep in mind that, for all intents and purposes, this is a personal backpack. Two people would find it very difficult, if not impossible to store their things in one product.